From the Daily Caller News Foundation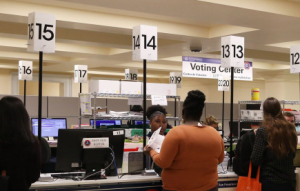 "Noncitizens can vote in San Francisco's Board of Education elections after the city's Department of Elections ruled Monday to do away with citizenship requirements….
"Noncitizens seeking to vote in San Francisco's Board of Education elections must be at least 18 years old and residents of the city," CBS SF Bay Area reported Monday. "They must also be parents, caregivers, or legal guardians of children under 19 years old who reside in the city….
"The new requirement comes after San Francisco voters passed local Proposition N, allowing noncitizens to vote in education elections.
The proposal passed 54 percent to 46 percent and will continue taking effect until 2022, wherein the Board of Supervisors will have to decide whether to preserve or abandon the law.
"Other cities also allow noncitizens to vote in school board elections. Cambridge, Massachusetts, along with Chicago extend the privilege to noncitizens. A number of Maryland municipalities also do so."
How soon before this leads to classes being taught in other nations' language, culture, and religions such as Arabic, Jihad, and Koran?
This may sound paranoid but …..  read the excerpts on Muslims running for office in Muslim Primary Victories!   JB  π

                  >>>>>>><<<<<<