[IS THIS THE RELIGION OF PEACE?]
TEL AVIV – A senior Hamas official in Gaza has called on Palestinians in the diaspora to "slaughter Jews" around the world.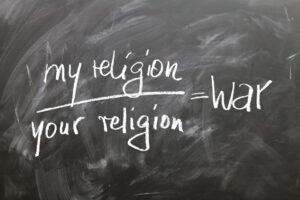 During a speech at Friday's so-called March of the Return protests, Fathi Hamad warned that if the blockade of Gaza, imposed by Israel and Egypt for security reasons, is not lifted by July 19, "every Jew on the planet" should be killed.
"Our patience has run out. We are on the verge of exploding. If this siege is not undone, we will explode in the face of our enemies, with God's permission and glory. The explosion is not only going to be in Gaza but also in the [West] Bank and abroad, if God wills," Hamad said in the speech, which was broadcast on the Hamas-owned Al-Aqsa TV.
"But our brothers [in the diaspora] are still preparing. They are trying to prepare. They are warming up. A long time has passed with them warming up. All of you seven million Palestinians abroad, enough of the warming up. You have Jews  

everywhere and we must attack every Jew on the planet by way of slaughter and killing, if God permits. Enough of the warming up," he added.
Read the rest of the article at this link…it only gets worse.
[DIASPORA [dye ass' por a] is a word most usually applied to Jews who were displaced from their ancestral homeland but it is used here to identify Palestinians who have migrated or scattered to other places on the earth.]
JB  >>>>>>>