Natural News.com – 10-8-18 – by S.D. Wells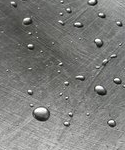 " ,,,,,  the childhood vaccine internationally known as the multi-dose flu shot. 
"…Autopsy findings point to the half-life of inorganic mercury  [under "Description']  (yes, the kind in multi-dose flu shots,)  inside human brains lasting more than 27 years.
"Prolonged and heavy exposure to mercury often does irreversible damage to fetuses and infants, yet the CDC highly recommends flu shots that contain mercury as thimerosal for children in the womb and for infants as young as six months.

"Anybody spot a blaring contradiction here? Maybe you have too much mercury in your brain to think about it."
The full Natural News.com article is linked here.

>>>>>>>>>><<<<<<<<<<