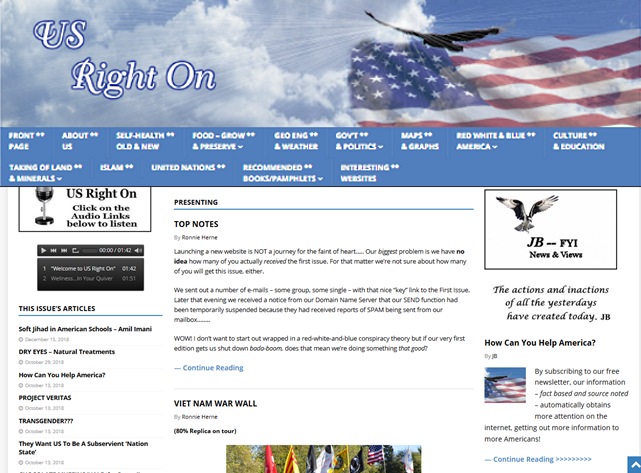 OCTOBER 15, 2018 ISSUE LINKS
AUDIO: 
Wellness…In Your Quiver   1 min 51 sec  Click to play.
JB FYI:
Project Veritas  Are You Curious?
They Want Us To Be a Subservient 'Nation State'
Definitions of Facism and Socialism
United Nations/China/US Postal Service
Flu Shot – THIMEROSAL? 50% MERCURY??
CENTER COLUMN  "PRESENTING"
HYDROGEN PEROXIDE Uses & Benefits
WEATHER WARS.  WEATHER WEAPONS.
ON THE LEFT